Mindful Sustainability - We craft our solid wood furniture with a heartfelt consideration of the planet.
Our modern wood furniture is created entirely from premium hardwoods.  Each piece of Mokuzai Furniture is 100% solid wood.  There is no plywood, no pressboard, no veneer.  Even the interiors of our drawers and the backs of our cabinets are made from beautiful wood.  We are grateful and inspired to be able to work with such a wonderful and precious resource.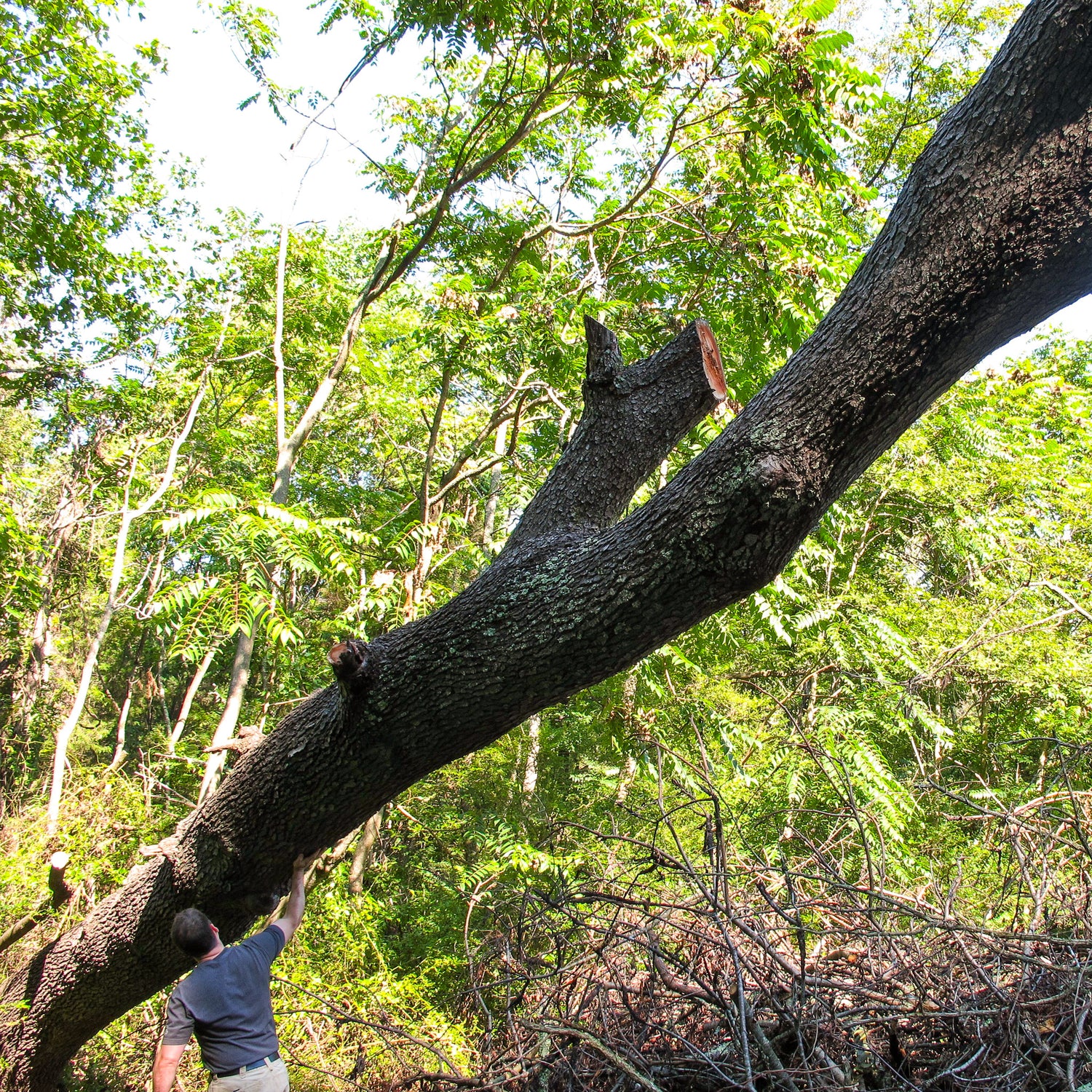 We all have just one Earth.
With every narrow console table, small side table or contemporary cabinet we build, we want to honor the contract we have made with Mother Nature, to pay tribute to the gift that each tree is by respectfully utilizing the valuable, life-giving material to its fullest.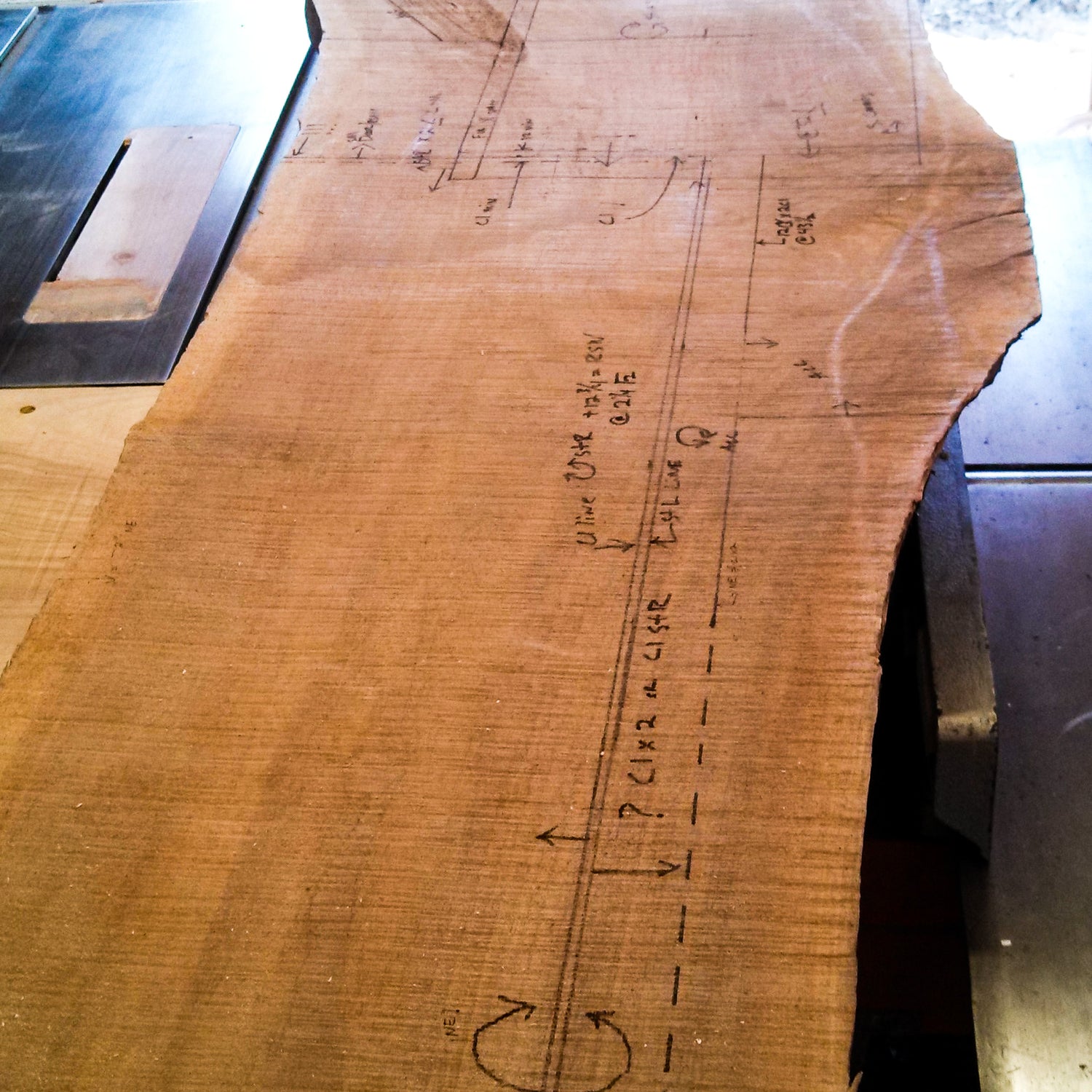 Careful selection & thoughtful planning
We carefully hand-select each slab of premium wood we use. The wood is chosen for unique patterns and colors that will flow artistically across a specific piece of our furniture. With our intentional layout work, we use the very most amount of the slab that we can. We are commited to creating as little waste as possible.
We recycle what we can't build with.
The leftover, minimal cut-offs and scraps are used to heat our home. Our dogs sure do love the cozy heat of the woodstove in the wintertime! We even recycle most of our sawdust, composting beautiful rich soil for our garden.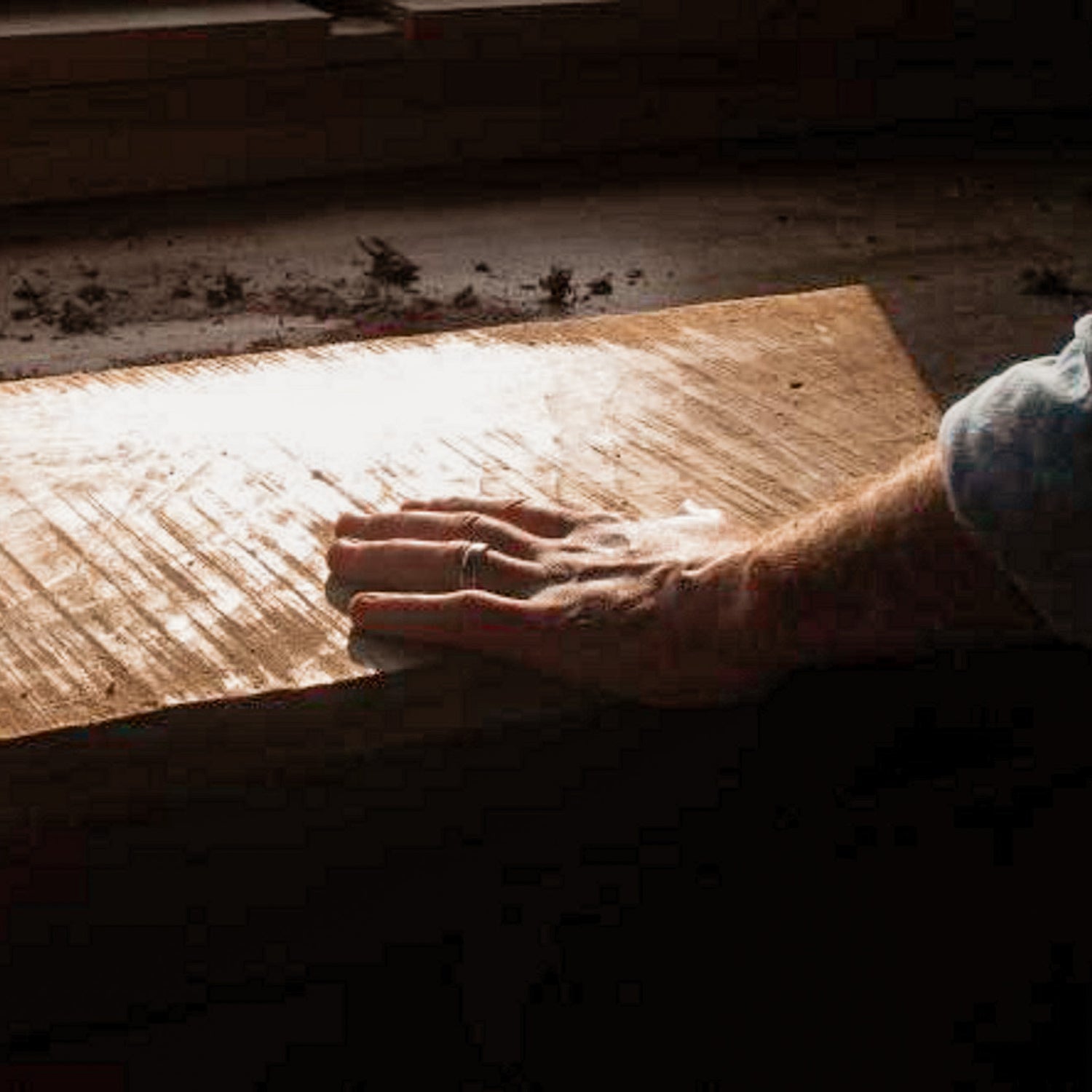 Lasting Quality
Our modern wood furniture designs are built to last. With a timeless style and elevated construction methods, our entry tables, end tables and detailed cabinets are guaranteed to be passed down for generations to come. Investing in high-quality furniture is an investment in the future of our planet. It means less "throw-away furniture" crowding the landfills.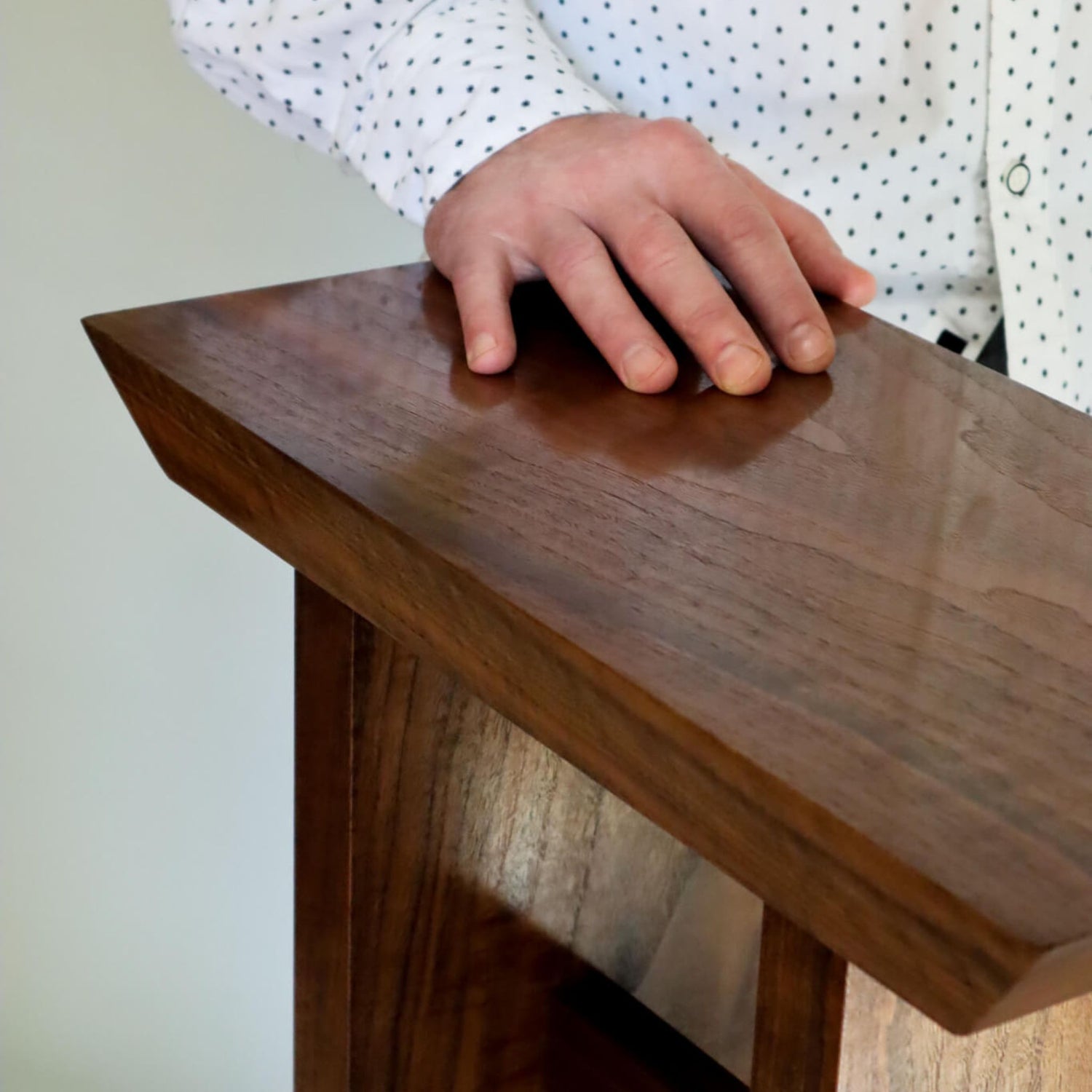 Sustainable, Premium, Custom
Design your unique, custom Mokuzai table and you will feel peace knowing that you are making an intentional decor choice that is good for our planet.
Shop our Custom Tables