Contact Us
Questions or comments?  Requesting a Custom Order?  
Use the form below, email us at info@mokuzaifurniture.com or call (434)981-1340 Monday-Friday 11am-6pm EST.
FAQ's
Can I get a different size?

Absolutely! All of our modern wood furniture designs can be customized to whatever size you need to make it perfect for your space. Send us your custom measurement requests in the comments above and we will happily help you create a beautiful piece.
Can I get a different color?

Yes! Our modern wood furniture designs are hand-crafted from walnut, cherry and tiger maple. You can request any of these three woods, in any combination for your custom table, cabinet or bench. You can get creative too! i.e. picking a different color for the shelf or changing the color of the drawer pulls.
What about the shelf spacing?

Maybe you need a certain amount of space for how you plan to use the table? Do you have baskets, a bowl, or a tray to go on the shelf? Do you have a certain size of framed family photographs to display, or maybe a unique collection of figurines or collectables to showcase? You might even want to cover something on the wall, like an outlet or wires. Whatever your functional needs are for your custom table, we are happy to adjust the shelf placement for you.
Are there other customizing options?

We've had requests for a special amount of overhang to accomodate floor molding or a chair rail. You can add a shelf, a drawer or other components to get just the right look and function for your space. You can combine designs. Say you like two different tables? We can design something special, just for you, combining details and features from both! When you are desiging a custom table with Mokuzai Furniture, the possibilities are endless!
Is it as good as it looks?

1000%! We strive to provide the very best photos to show you the details and beauty of our work, however experiencing a piece of Mokuzai Furniture in person is even more wonderful than anything we can convey in a picture....But don't just take our word for it. See what our customers have to say! Read our reviews
Lead Times

Our furniture is MADE TO ORDER. Check here or contact us for the most up to date lead time information for whichever piece you are considering. 
We are proud to provide a premium level of customer service and the highest quality in fine wood furniture.
Mindful Sustainability

With careful planning and a thoughtful use of our precious resources our modern wood furniture designs are built to last, to be passed on for generations. Investing in high-quality furniture is an investment in the future of our planet.

Learn More

Remarkable Packaging and Complimentary Delivery

All of our modern wood furniture designs include complimentary delivery. Your beautiful new fine furniture design will be delivered with care, by appointment.

Learn about our secure shipping

Expert Design Advice Available!

We can help you create the perfect custom furniture design for your space. With a background in interior design, Tamara can provide expert advice on size, color, and design choice. Just ask!
Enjoy a personal experience
Be a part of the artistic journey with a look inside our workshop as we create your one-of-a-kind fine furniture design. As we plan, cut, shape and construct your console table, end table, entry table or storage cabinet, we document the entire process through a series of photographs. At the end of the project, we share these photos with you along with a written narrative that describes what you are seeing and why it is important.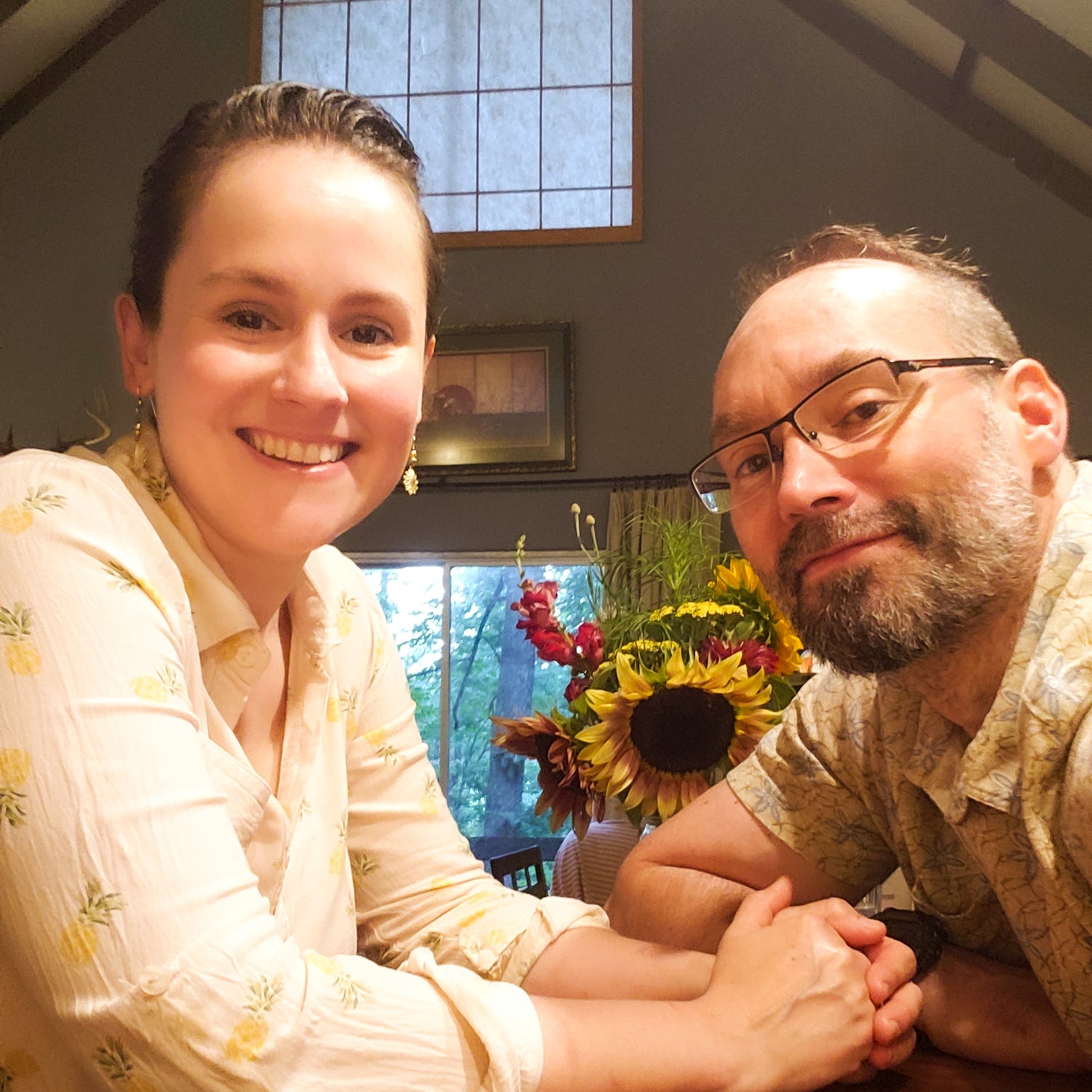 Meet the Makers
We are Peyton and Tamara White, a husband and wife team of artists, creating a beautiful life together one beautiful piece of furniture at a time.
Learn More
Some of our most popular modern wood furniture designs!