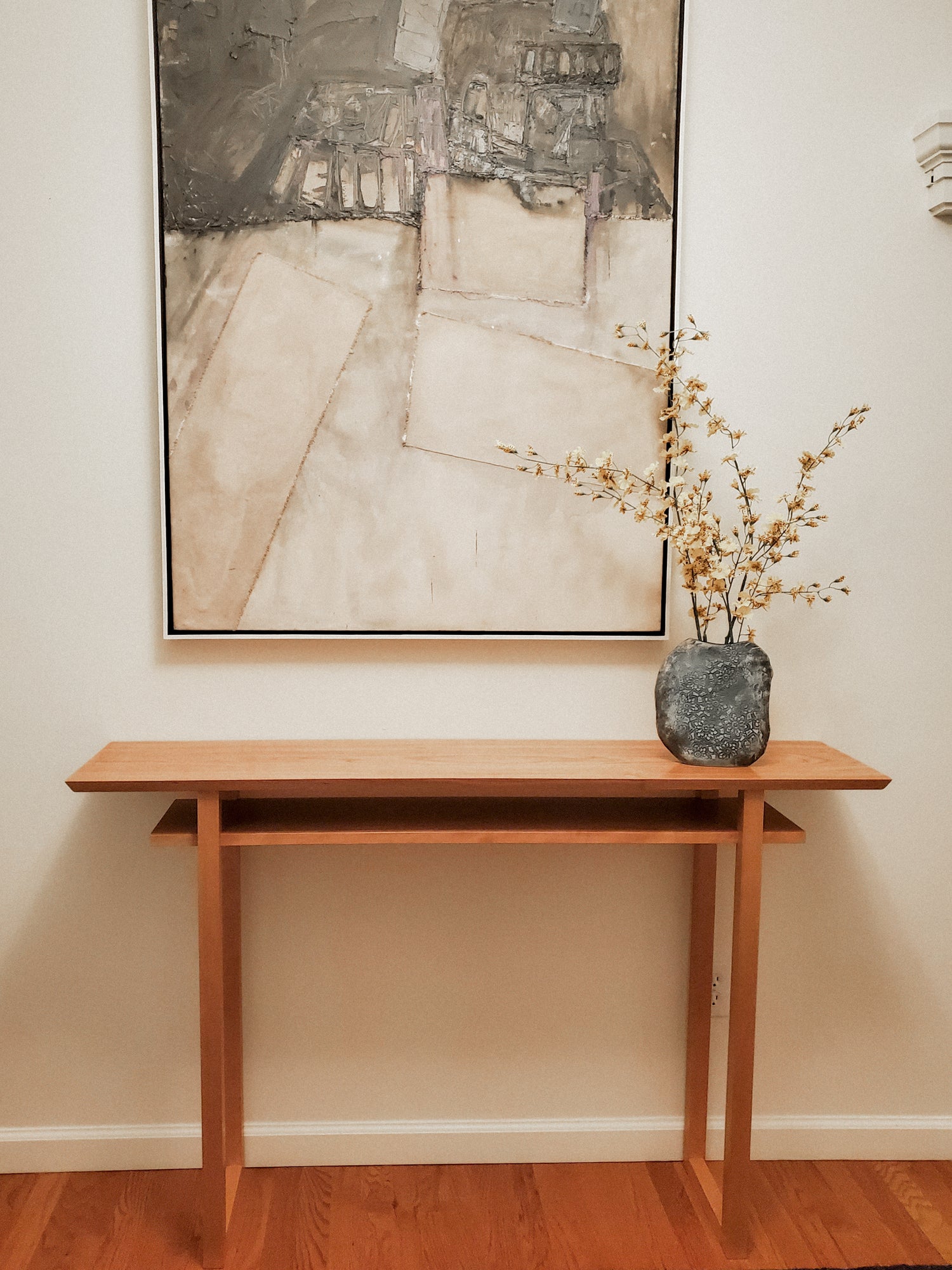 Shop our Classic Console
"I love it...
...now my entryway looks complete."
- Barbara - Valencia, PA

"I cannot tell you how touched I was to receive my exquisite table. The wood grain can only be appreciated in person.  I've never seen anything like it!  There is this shimmering dazzle quality. The workmanship is an example of perfection. Also never have I received an item so carefully packed. You were wonderful to work with from beginning to end!  I will be singing your praises to all I know. You truly made me happy!"
- Hillary - New York, NY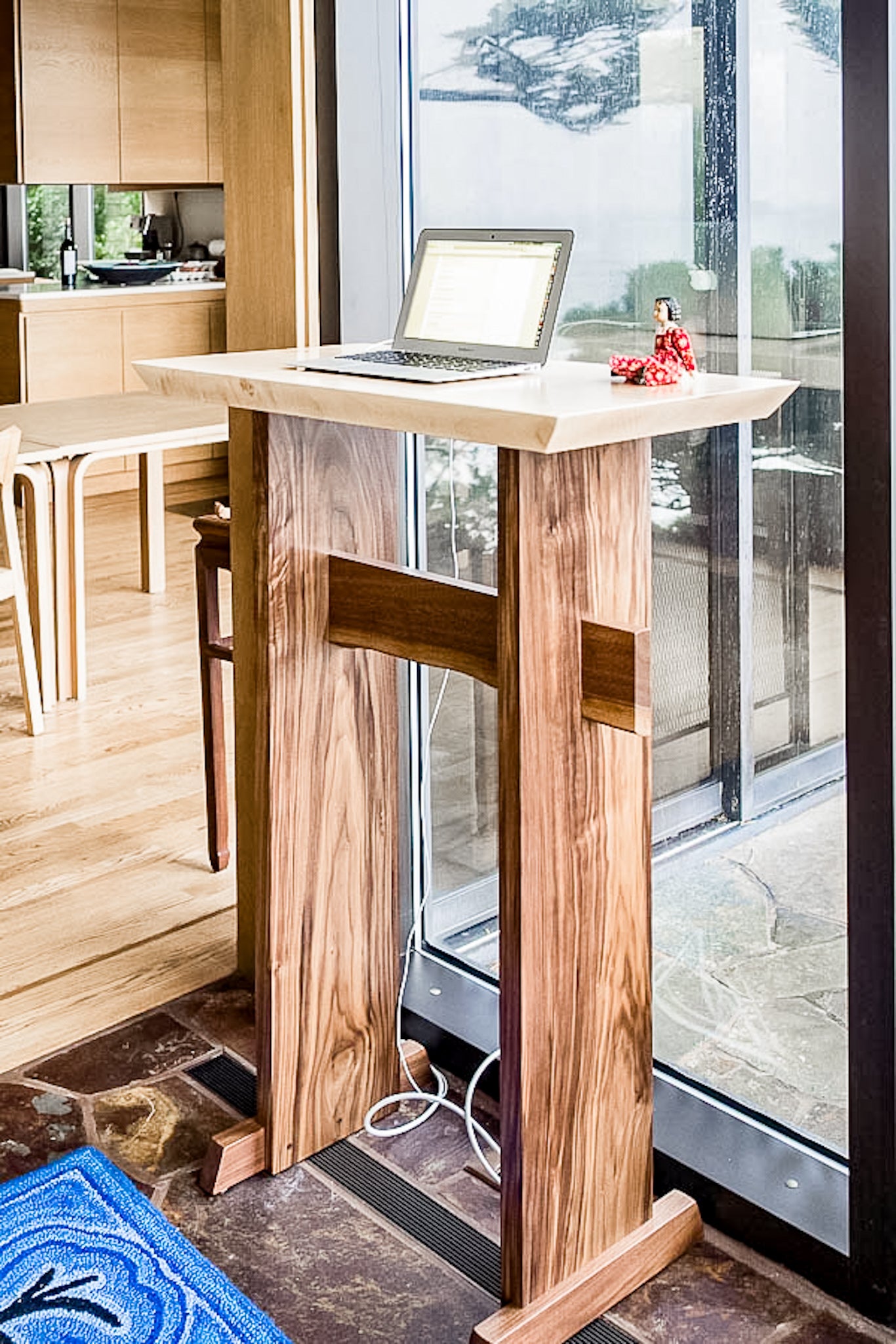 Shop our Standing Desk
"It surpassed even my exacting expectations...
...The desk is a work of art and a joy to use. Communication with the artists was wonderful - they really understood what I wanted, as this
was a little different from what they had on their website. I'm thrilled! The packaging was magnificent and this beautiful piece of furniture arrived without a scratch."
- T.C. - Hillsboro, OR

"Oh my goodness...what a great piece from Mokuzai! It is absolutely exquisite and everything I had hoped. Gorgeous craftsmanship, clean lines, silky finish, and perfectly packed/shipped. Superior communication/service every step of the way."
- Michelle - Bellevue, Washington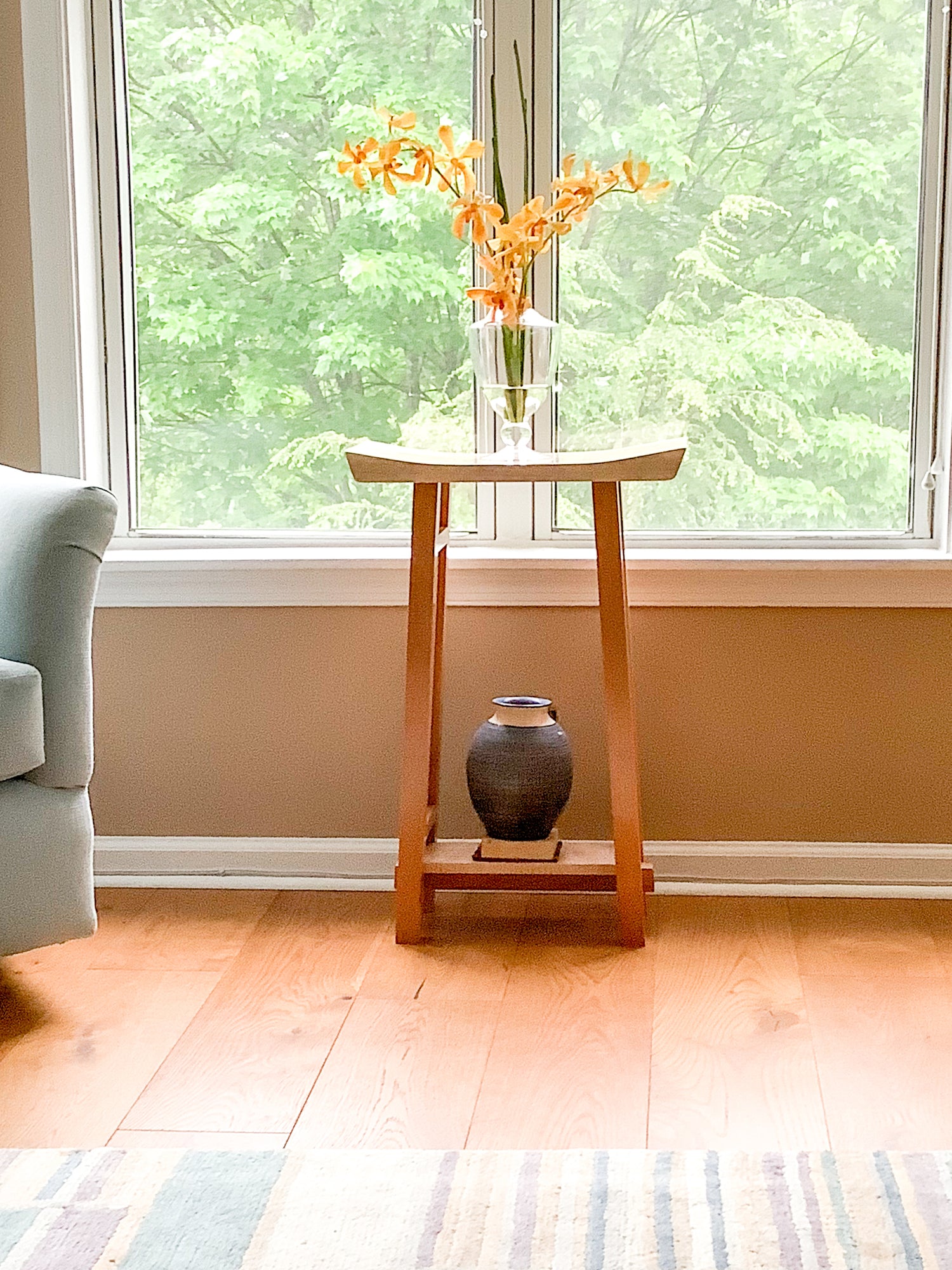 Shop our Shaped Side Table
"I needed a very special piece...
...as a focal point in my living room and knew this table would be perfect as soon as I saw it. Now that it is actually here, I see how right I was. The picture online is very accurate, but cannot truly convey the exquisite finish on the wood, the perfect craftsmanship, the stunning simplicity of the design. And working with Tamara was a pleasure as well. She takes the same kind of care of her customers as she does in finishing her furniture! I could not be happier with this whole experience!
- Carol -Asheville, NC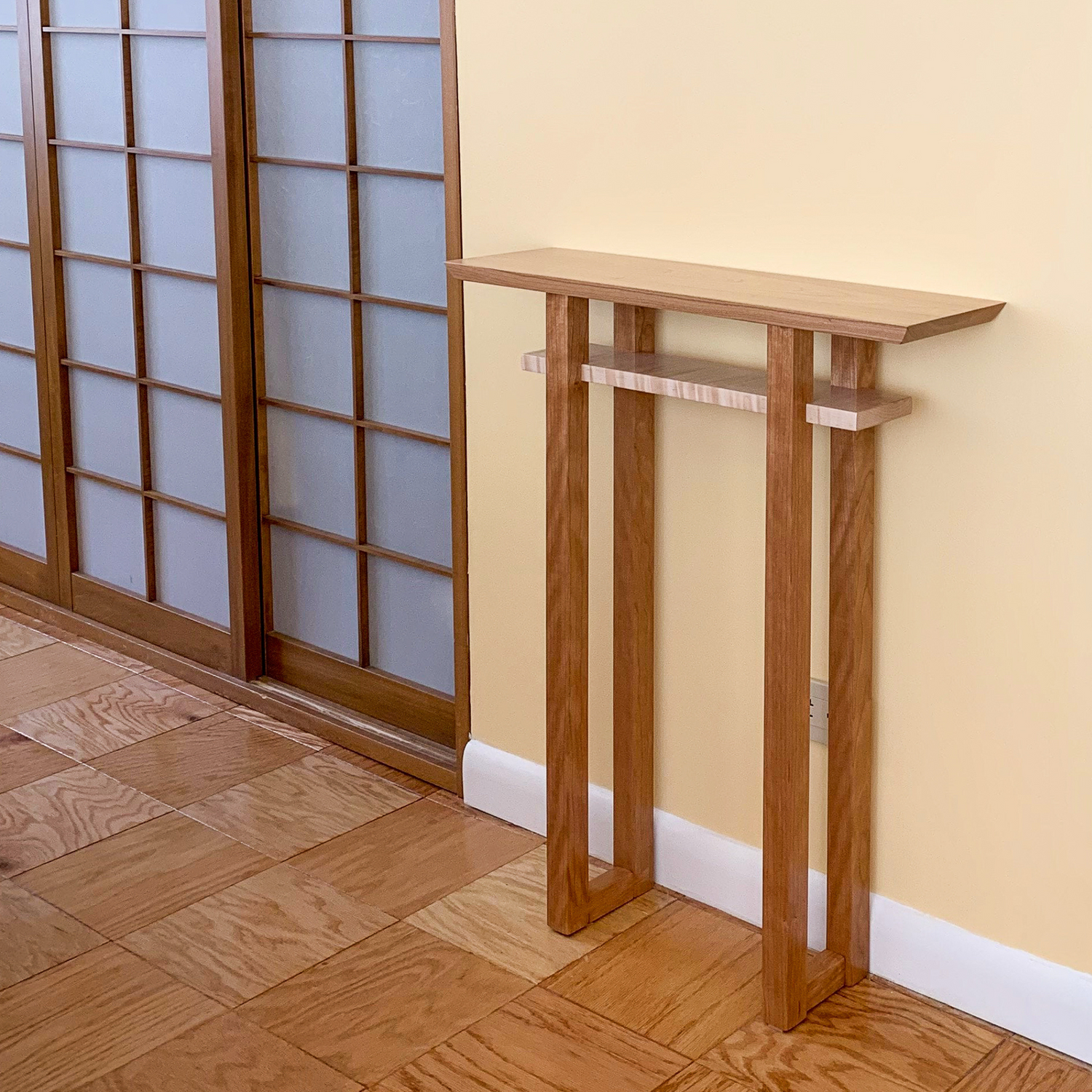 Shop our Highlights Side Table
"This is a glorious piece...
...well worth the wait! Mokuzai made it to my specifications, (size and woods), and even sent me photos of its construction along the way. The table is elegant and delicate, but not fragile. Living in a super-dense neighborhood in Manhattan, we want our small apartment to be a calm oasis. We were looking to add to the Zen feeling, and this table did the job. I couldn't be happier with it."
- Mary - New York. NY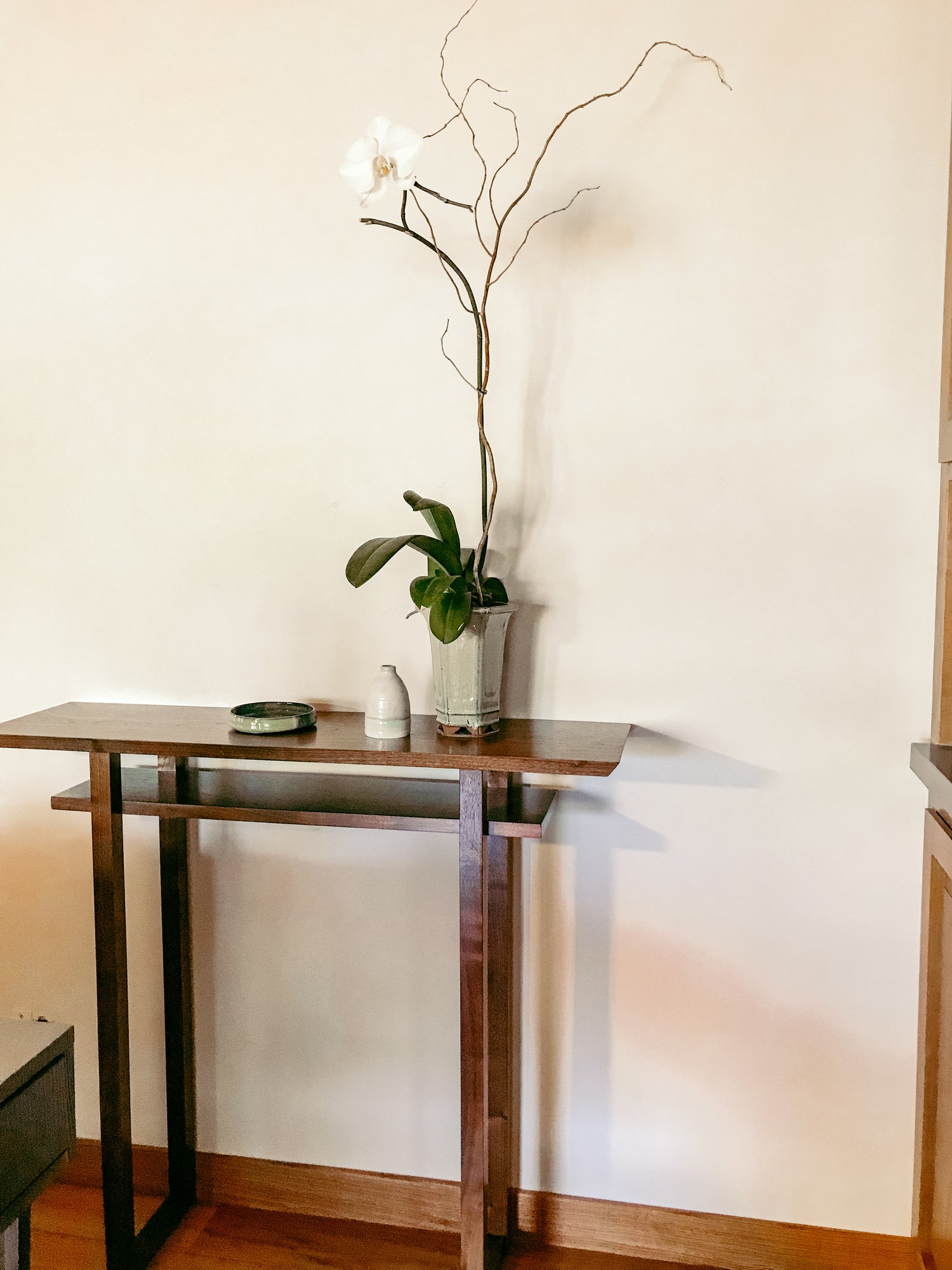 Shop our Custom Classic Tables
"An awesome experience...
...from beginning to end. A
hall table infused with intentions. Even the packaging was an act of love. Many thanks. Highly recommend and will buy from them
again."
- Margie - New York, NY

"Whooohoo! Worth the wait! Wonderful communication. Packing like I have never seen or appreciated before and incredible craftsmanship. It is so lovely to have something built just for our space."
- Tracey - Berkeley, CA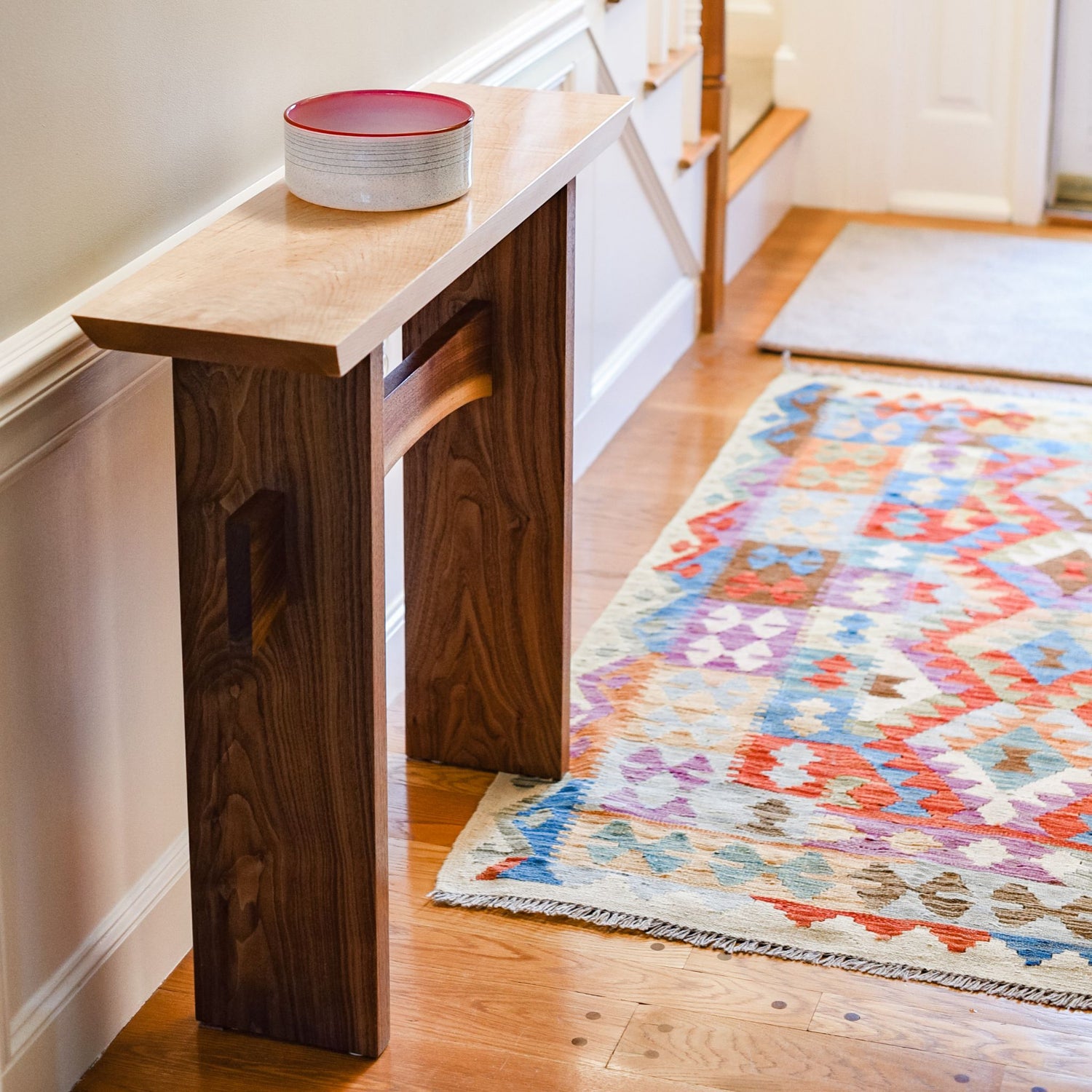 Shop our Custom Statement Tables
"Simply the best table I have...
...heirloom quality. Beautiful, great company, shipped perfectly."
- Joe - San Diego, CA

"They take a lot of pride in their workmanship, and it shows in the quality of the final product."
- Mari - Raleigh, NC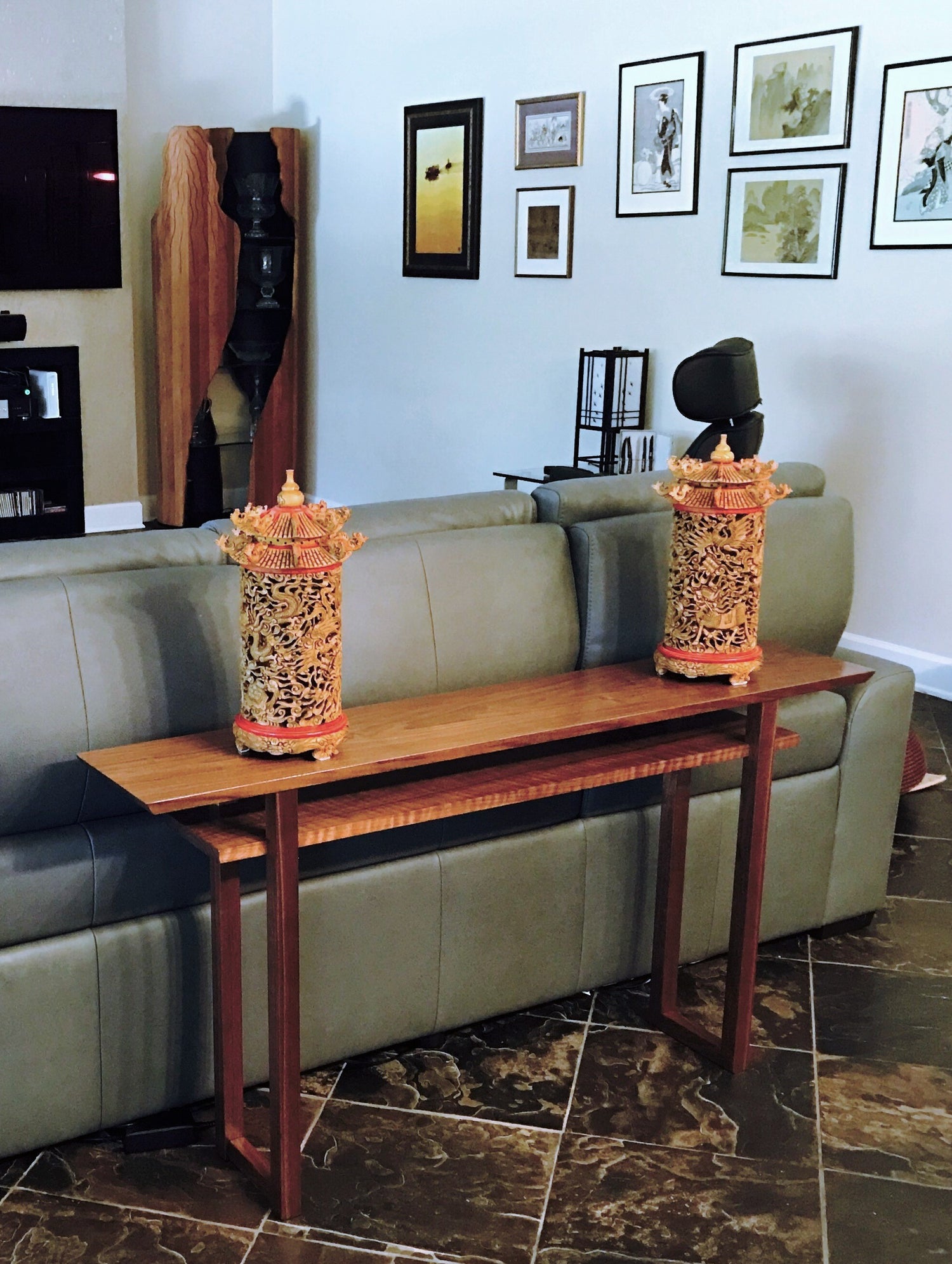 Shop our Custom Classic Consoles
"These are wonderfully crafted tables...
...The finish is flawless and they are as beautiful in person as they are in the photos."
- Ann - Park City, Utah

"The console arrived in perfect condition and is absolutely Beautiful! We are thrilled to have a piece of your artwork in our home. From the wood you choose, to the design of the tiniest details, this really is a piece of sculpture. One that I will use and enjoy daily. It was a pleasure from start to finish."
- Laurie - Phoenixville, PA
Exceptional Quality Modern Wood Furniture Designs and a Superior Customer Service Experience
At Mokuzai Furniture, we are committed to providing the highest level of quality and customer service.  Our modern wood furniture designs are hand-crafted with intention, made from only the most premium wood, finely detailed, flawlessly finished, expertly packaged and shipped with care.

Over and over again we hear about how the experience of ordering a narrow wood table from Mokuzai Furniture is SPECIAL!  You will love how personal it is.  Each unique table we create is important to us.  Each narrow console table, side table and small end table gets the same attention to detail.  It is carefully planned and constructed with the individual customer in mind, because each unique customer is important to us. 
You are important to us.  Your story, your home and what you envision for your space are all things we keep close to our hearts as we create your one-of-a-kind fine furniture piece.  When you receive your new entry table, hall table, or living room table, we hope you can feel that intention in your finished piece.  We hope that you will feel the connection between our hearts, our work and now your everyday enjoyment as you live with your beautiful new piece of Mokuzai Furniture. 
We are so grateful you've chosen to make our art a part of your home.